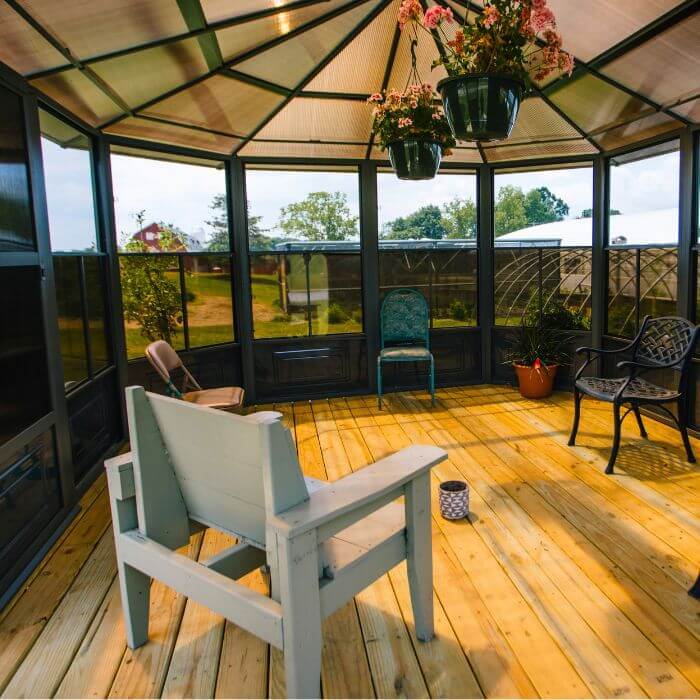 Situated on a peaceful 400-acre campus, our facilities include an expansive setting with communal areas, walking trails and a working farm. Choosing this backdrop was important, as our founders wanted to utilize nature to assist the medical recovery process.
Rose Hill Center also offers residents a rich residential living experience. Our facilities offer the comforts of home with the support of the community, and our program provide medication support, education and training to help people at any place in their mental health journey achieve their highest level of independence. The program is accredited through the Joint Commission and licensed by the state of Michigan.
Rose Hill Center offers residents a rich residential living experience.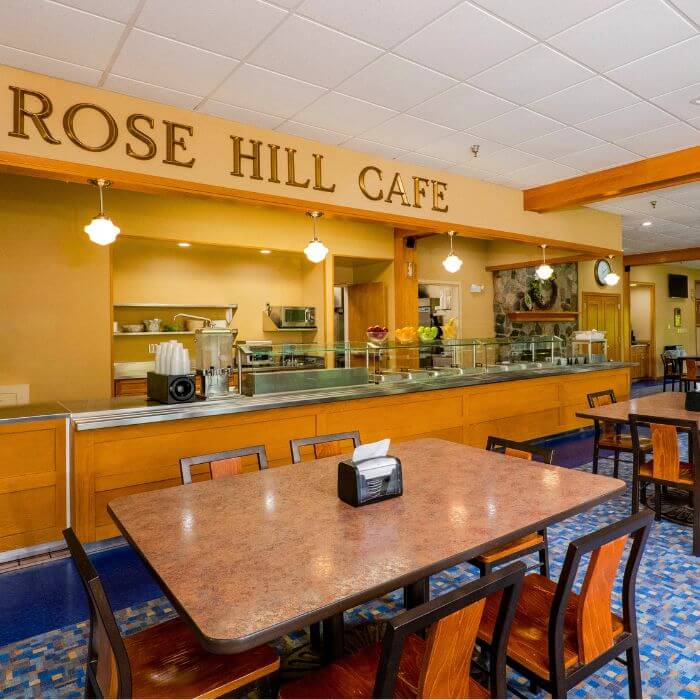 Welcome to Rose Hill Center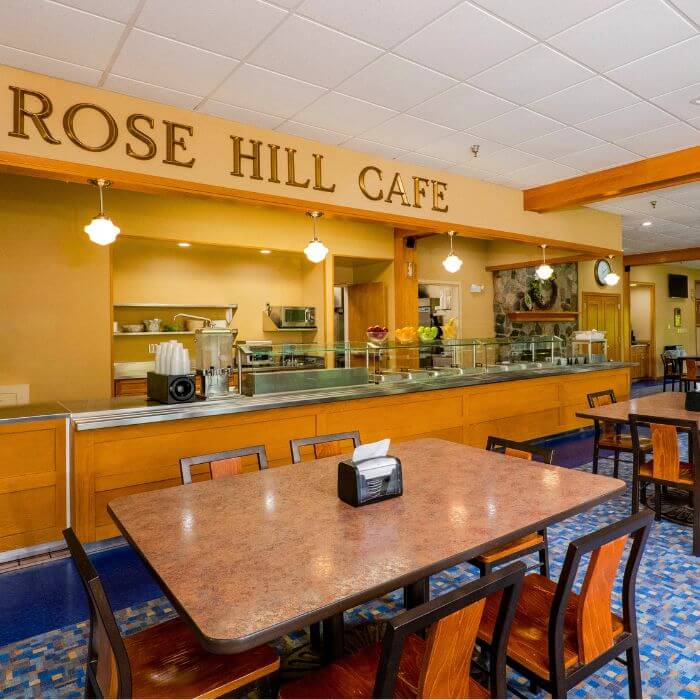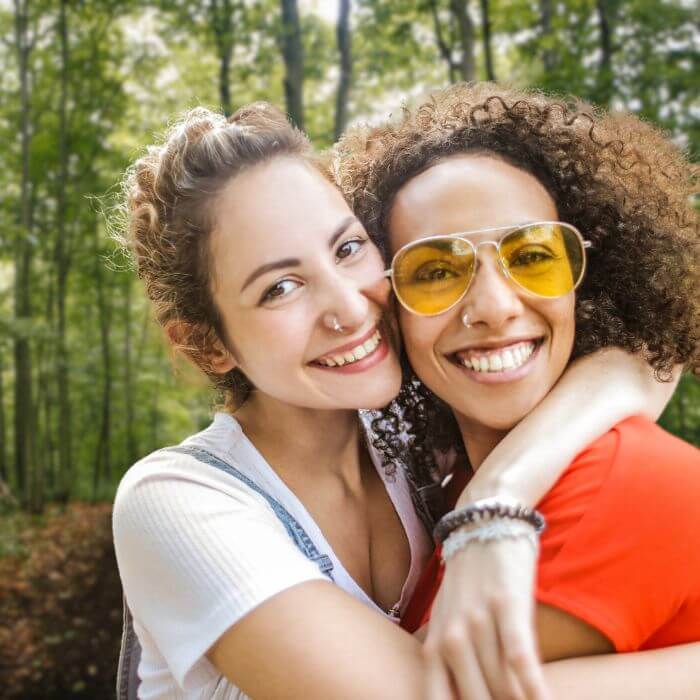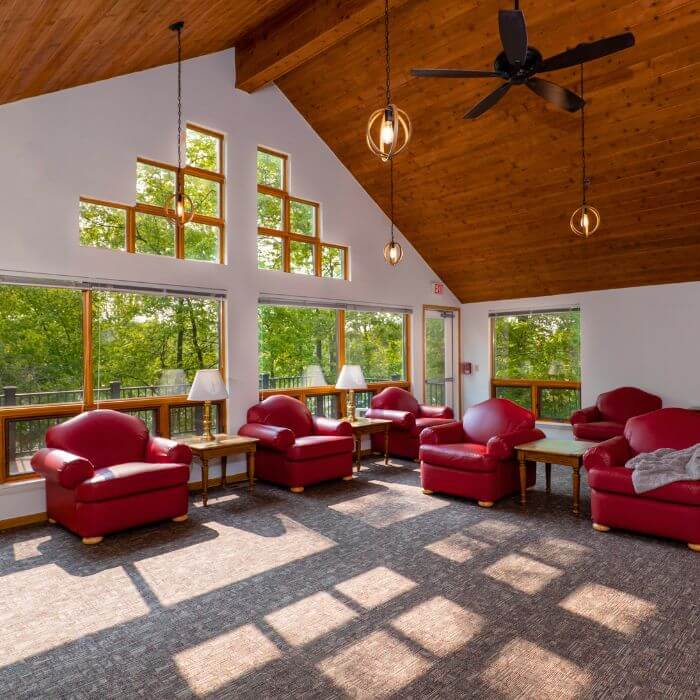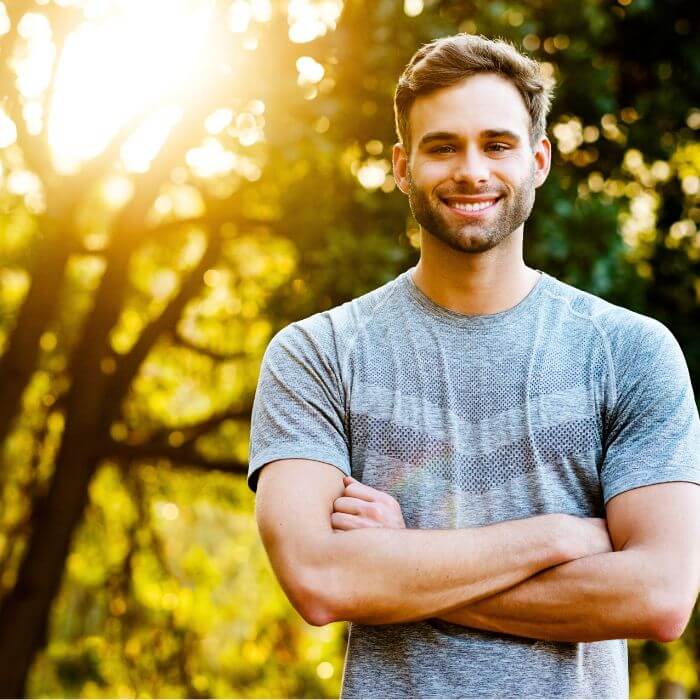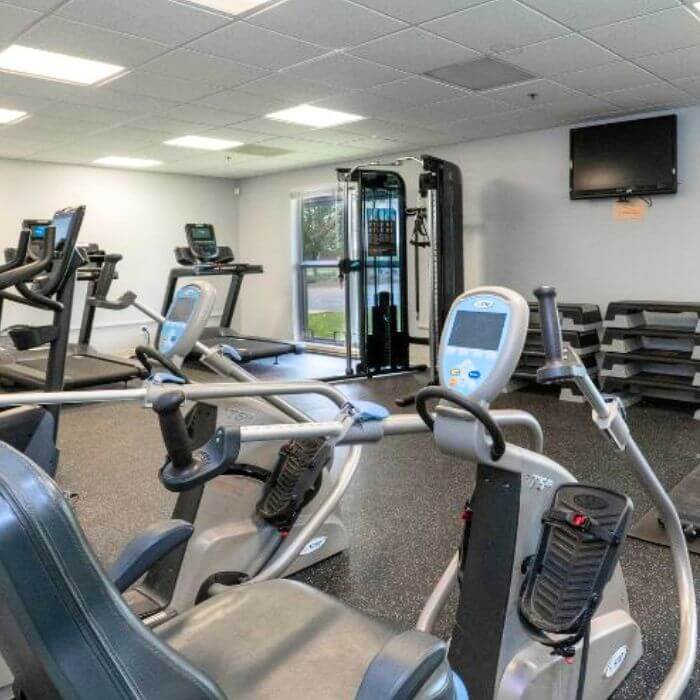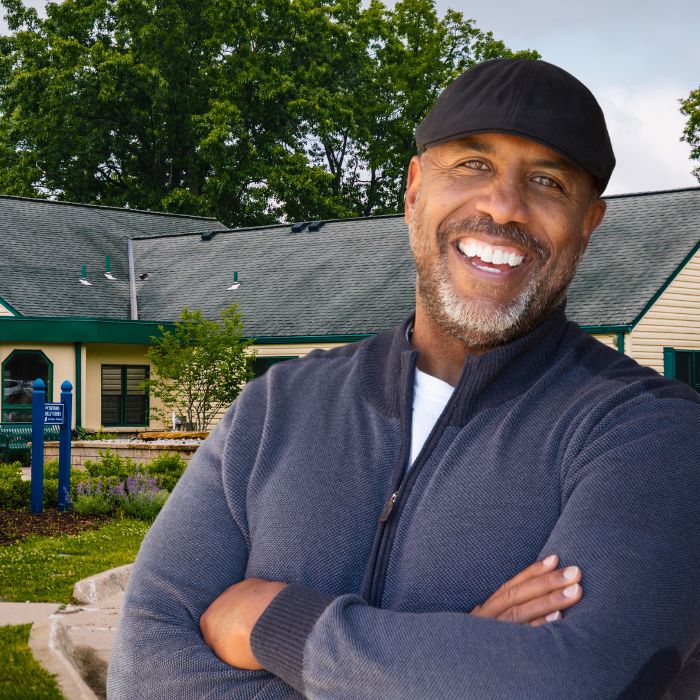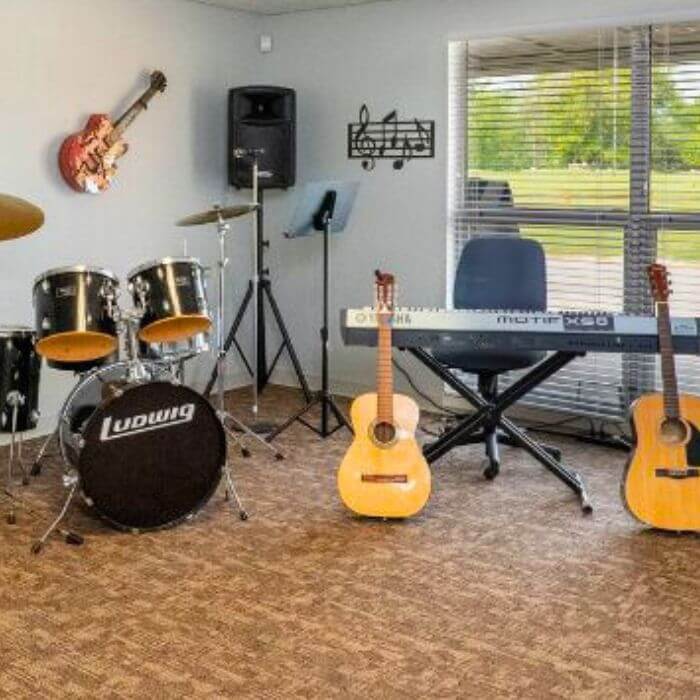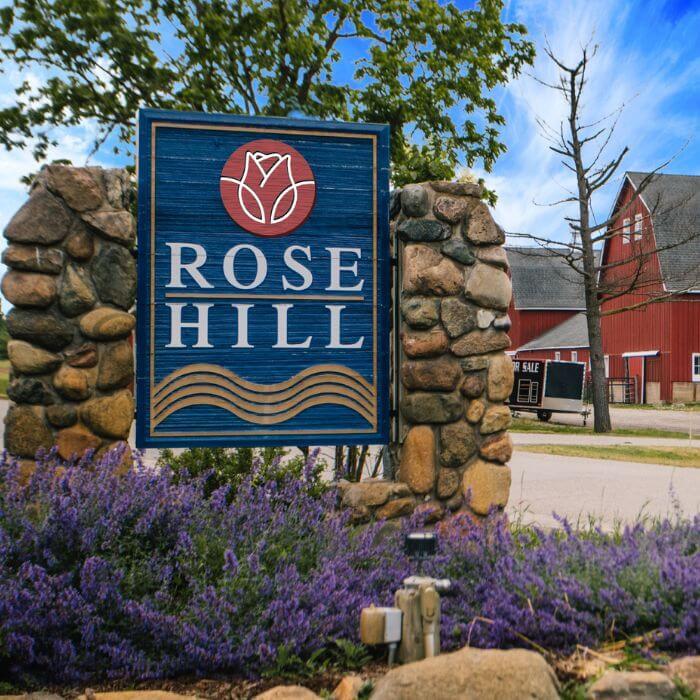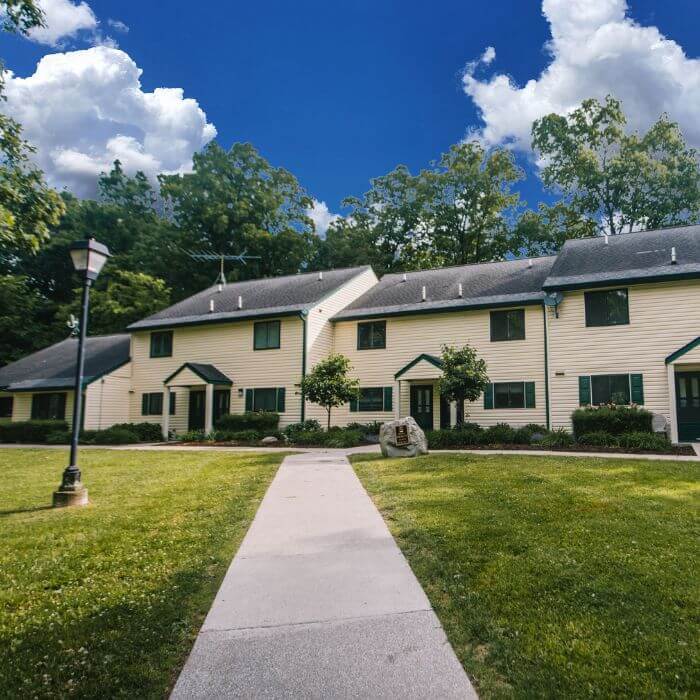 Private Housing
Residents enjoy a range of housing options, depending on their needs and level of independence. This includes private rooms that you can make your own, offering a peaceful and personal place to go.
Green House
Included in our facilities is a large working greenhouse, where residents can learn to grow and care for plants and flowers, which are sold at our annual market. It's also a great place to relax and unwind, offering a different kind of peace and quiet.
Working Farm
One thing that makes Rose Hill Center so unique – and so successful – is our farm. Part of our therapy process includes hands-on work, where residents learn valuable skills, often feeling more independent and confident after learning to care for our family of farm animals.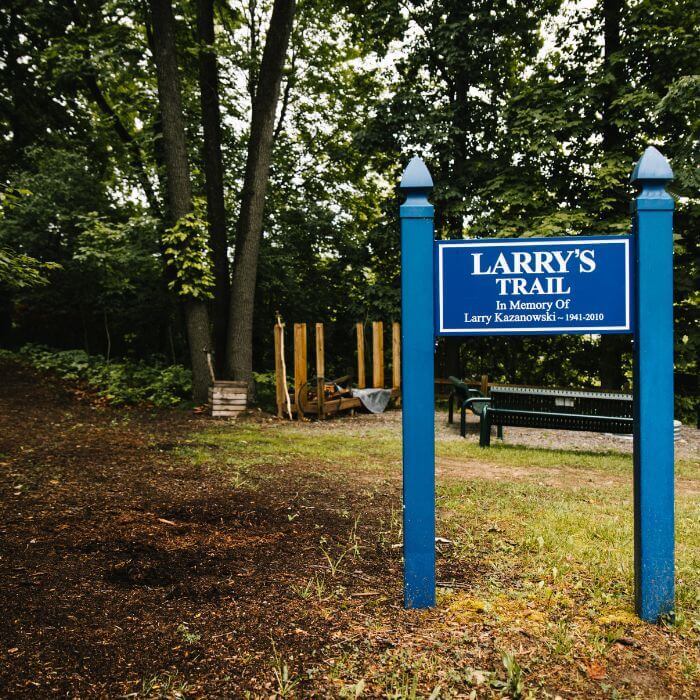 Rose Hill Center provides a number of community areas across campus. Residents can play games, visit with friends, watch TV or enjoy beautiful scenic views of our facilities.
The sweeping size of Rose Hill is best realized on our nature trails, which cover the entirety of the campus. Residents enjoy connecting with nature on winding paths through the woods, with views of farmlands, streams and lakes.
We provide residents with a well-equipped music room. For some residents, music is an important part of therapy and recovery.
Rose Hill residents are welcome to express themselves here, finding a creative outlet and a way to engage with other residents.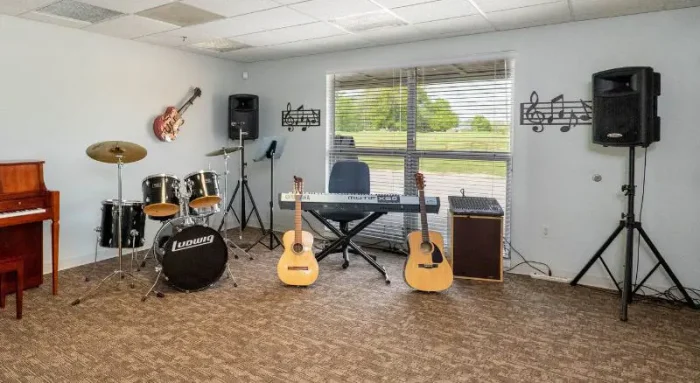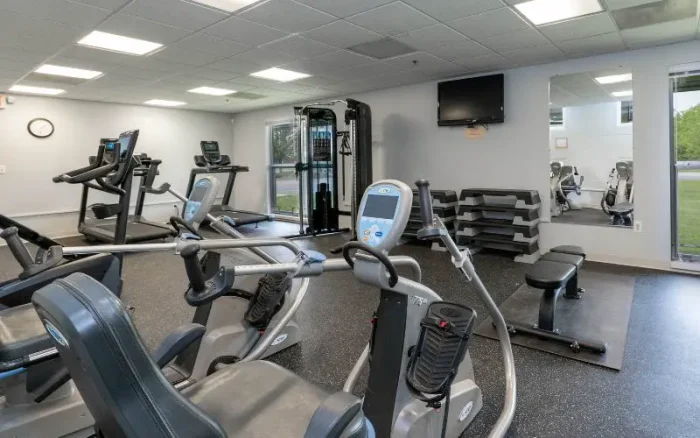 Physical wellness is important to mental health: anything that's good for your heart is good for your mind.
Rose Hill Center offers a well-equipped fitness center, and residents are welcome to use it as part of their fitness regime.
Cultivate Lifelong Well-Being